SWATCH GIRLS PRO FRANCE 2012
The SWATCH GIRLS PRO France 2012 is ready to welcome some of the top-rated women surfers in the world to shores of Hossegor/Seignosse to contest the third edition of the event. One of the top seeds and pre-event favourites is Swatch Proteam rider Courtney Conlogue (USA), in fine form and full of confi-dence after a six-star win in Western Australia in March. "This is one of the best events on the entire star tour," said Courtney, "I can't wait to get amongst the French beach breaks and try to pick up another 2012 win." Courtney will pit her skills amongst a 96-woman field that includes fellow Swatch Proteam riders Coco Ho (HAW) and Pauline Ado (FRA) as well as the likes of highly-rated 2012 ASP World Tour rookies Lakey Peterson (USA) and Sage Erickson (USA), and former ASP World Champion Sofia Mulanovich (PER).
The SWATCH GIRLS PRO France 2012 is set to see the return of the finest female surfers on the planet to the famous shores of Hossegor/Seignosse, SW France. The ASP six-star rated event will host top international talent in a 96-strong field, including 2011 ASP world no.2 and defending event champion Sally Fitzgibbons (AUS), Coco Ho (HAW), Pauline Ado (FRA), Courtney Conlogue (USA) and Justine Dupont (FRA). Ado, 21, Swatch ProTeam rider who hails from Hendaye in the neighbouring French Basque Country, admits to relishing another chance to compete against the world's best in front of a vociferous home crowd. "The SWATCH GIRLS PRO France is one of the best loved events on tour, for the way we're looked after, and the quality of the waves on the Landes coast. It's particularly close to my heart, having the chance to compete in front of friends, family and with the support of the French public."
In addition to the quality of the surf at the 'world's best beachbreaks', a stacked programme of après-surf activities, parties, concerts and nightlife means that the SWATCH GIRLS PRO France 2012 is one of the most antici-pated events on the ASP World Tour, for competitors and fans alike. Come and watch your favourite surfers and sample la belle vie in Hosse-gor/Seignosse May 30th- 3rd June 2012!
Stay tuned for updates at: www.swatchgirlspro.com
Click here to download all press material.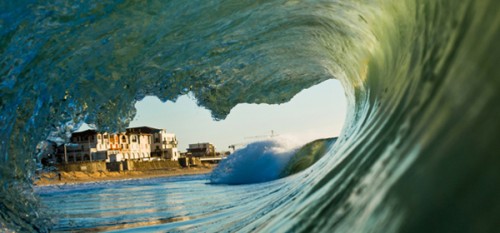 Comments
comments